Adaptive Project Management... The Better Way to Do all Your Projects
Khamelia.com is the only online management tool that allows you to manage all your projects your way - that's why we call it "adaptive project management." Most project management software on the market wants you to manage projects their way - except for Khamelia, that's it.
Get a Bird's-Eye View of Your Business with Khamelia Projects.
Catch up on everything at once with an at-a-glance overview of all your projects. See which ones are running over budget and which need a little bit more attention. Time and money are the lifeblood of any business.
Create Project Plans Online
Create, monitor and share your project plans online with multiple views for your entire team. As they work on tasks, your project plan updates automatically in real-time.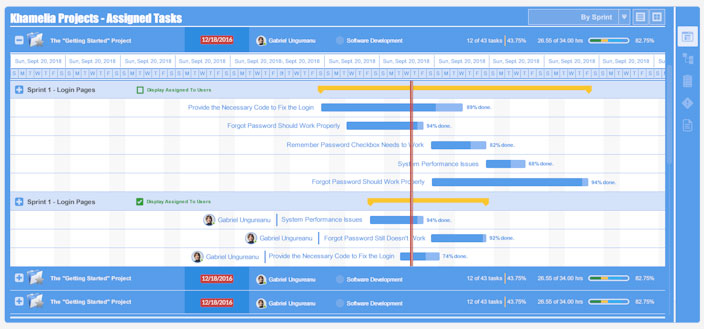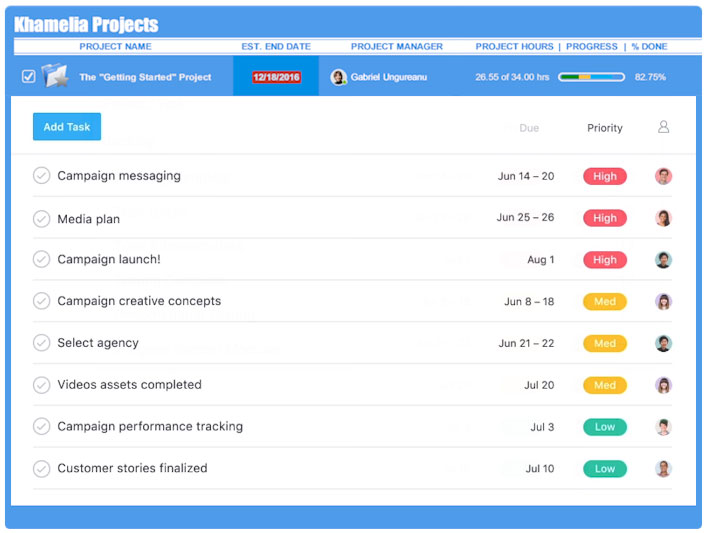 Project-Based Task Management
Empower your team with easy task management for all their projects. They can see which tasks they need to do today on their own personal task lists, even if you have them assigned to multiple projects at one time.
Built-in Timesheets that Save Time
Our complete time-tracking and project management system means timesheets can be auto-filled with last week's tasks, for fast, easy timesheets that teams love.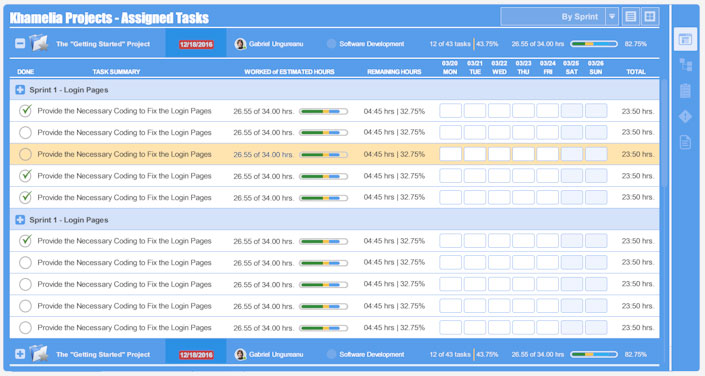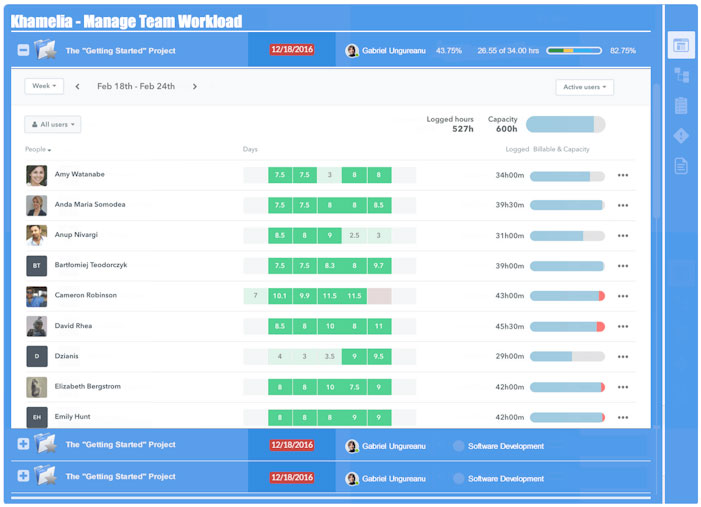 Manage Team Workload
It's never been easier to manage your team's workload across all your projects. You know at-a-glance if the right resources have the right amount of work, and you can run instant reports to drill down into workload balances.
Khamelia Works for all Teams in all Industries
Khamelia.com is dedicated to continually improve and enhance functionality and user experience within all Industries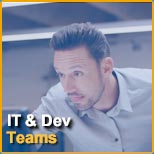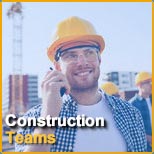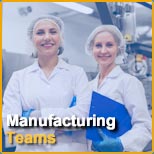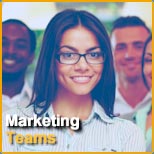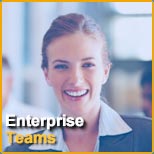 Get the Best Project Management Software for Your Teams
The Ultimate List of Online Project Management Tools
Take project management and collaboration to new heights with a wide range of easy to use and powerful features
Khamelia.com has everything your teams need. See all our features in this list
Project Tracking
Organize everything you need to keep track of all your tasks and get them done faster and better with Khamelia.
Gantt Charts
Organize everything you need to keep track of all your tasks and get them done faster and beter with Khamelia's Gantt Charts.
Project Plans
Collaborate on the work and create project plans easily and quickly. Do the right work and deliver it faster than ever before.
Workflow Manager
Design custom workflow that map to your processes and set automations so projects run like clockwork.
Project Reports
Build insightful dashboards that unlock data across teams to uncover the next big oportunity in your business.
Business Requirements
Centralize and organize all your company's business requirements so you can organize and manage your projects.
Work Breakdown Structure
Easily create a work breakdown structure with Khamelia's adaptive project management tool and export to MS project or Excel.
Collaboration
Use Khamelia and get everyone on the same page and move projects forward quickly, efficiently and with transparency.
Resource Management
Khamelia provides simplified resource management with powerful functionality that helps you plan and manage your team's efforts.
Resource Plan & Scheduling
Khamelia provides a visual resource planning and scheduling functionality that's full integrated with all other Khamelia apps and modules.
@Mentioning
Khamelia does provide the mentioned functionality that allows all users to link a person, place or piece of content within the system.
Page Chats
Khamelia provides chat functionality at the page level for real-time messaging that ensures fewer meetings and less internal email messages.
Chats & Discussions
Khamelia is way more than live chat software, it's an all-in-one software application that offers mission critical features & functionality.
Mobile Apps
Mobile App? Check. Time off tracking? Check. Easy ways to add or edit? Check. Khamelia makes time tracking fast & easy.
Online File Storage
Khamelia does offer scalable, elastic file storage for all users so they can instantly locate, share and secure your vital business files.
Project Templates
Streamline your project tracking with ready-to-use project management templates - or easily create your own templates as well.
MS Project Integration
Khamelia is a project management software that allows employees to view MS project plans without needing MS project.
API Integration
Maximize business agility by easily integrating Khamelia apps with the tools and data you already use.
Khamelia Software - One SaaS Solution for your Entire Business...
A revolutionary all-in-one suite to run your entire business. An unprecedented seven integrated applications on one account, with complete administrative control - for a price that will change the way you think about buying software.
A Powerful Work Framework for the Way You Work Today
Comprehensive web-based project management software
to efficiently organize, track, and collaborate your project management efforts.

Project Management Made Easy
One project management tool for all your teams in one central place.

Increased Productivity & Efficiency
Instantly increase your teams productivity and efficiency to save money.

Customizable & Scalable
Highly flexible & customizable software available online 24/7.

Easily Manage & Track Results
Discover the right online tool that provides full project visibility.

Seamless Integration & API Support
Enhance productivity with our package of fully integrated online applications.

Powerful dashboard & Reports
All the insights, metrics & answers in our dashboards and reports.

Manage Complex Projects
Manage every aspect of complex projects and visualize all your tasks.

Real-Time Data for Your Dashboards
Get critical data in real time with easy-to-configure, widget-based views.

Ideal for Waterfall & Agile Projects
Product launches, sprint planning, regression testing, events and more...
Why pay for dozens of expensive business software packages, when you can have ONE low-priced online solution that does more - lot's more.
Dedicated to Offering Exceptional Customer Support
Our customer support staff provides a high level of responsive support. Contact us through email, chat online, or by phone. It's always a pleasure to interact with our users and hear what you have to say, explain a new feature, and better understand your usage of Khamelia.com.