Adaptive Project Management... The Better Way to Do all Your Projects
Khamelia is the only online management tool that allows you to manage all your projects your way - that's why we call it "adaptive project mangement." Most project management software on the market wants you to manage projects their way - except for Khamelia, that is.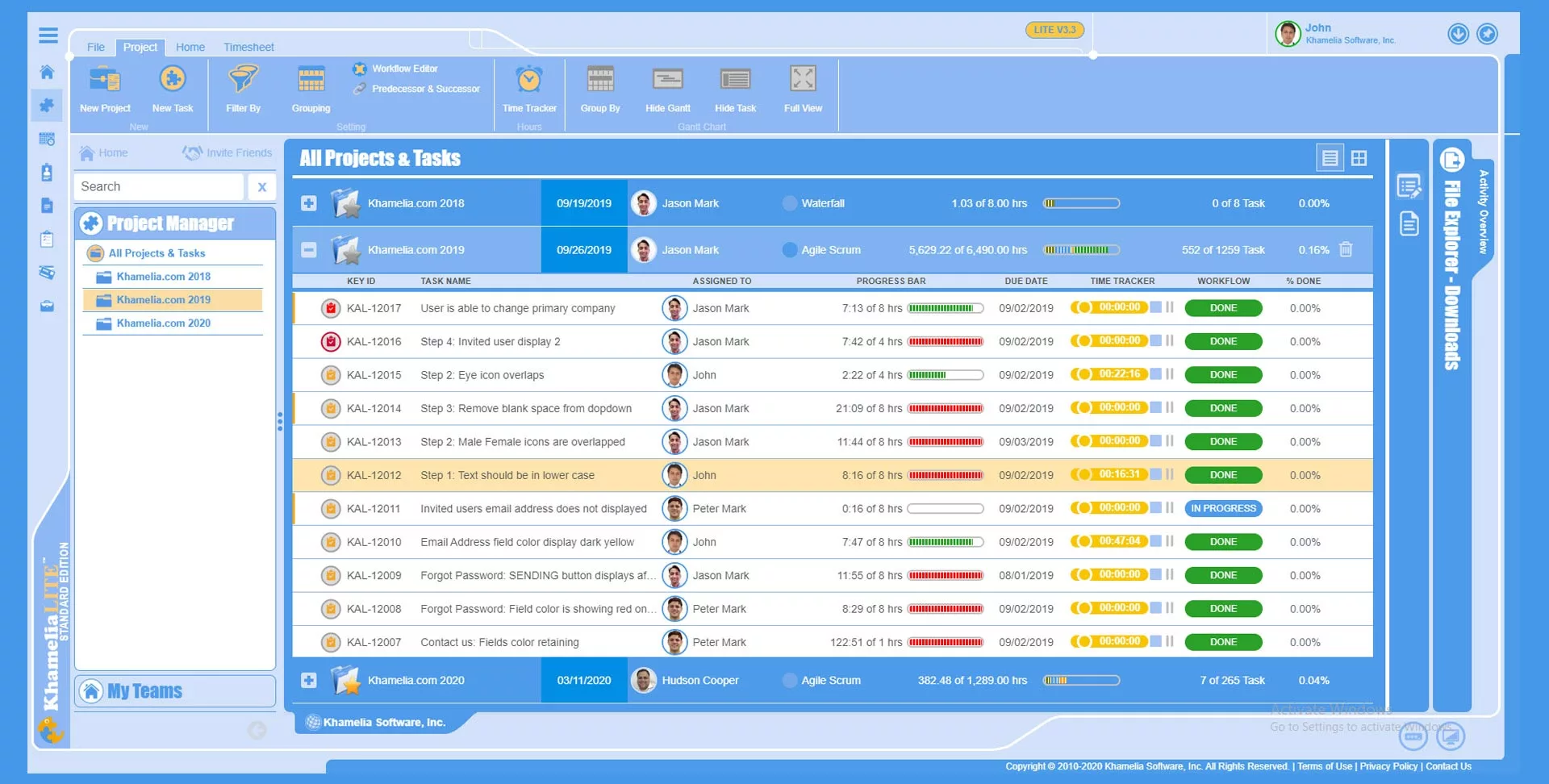 Improve Speed & Quality
Disjointed tools and manual processes slow you down. Khamelia automates repeatable workflows so your team can be a productivity powerhouse and focus on the work that matters.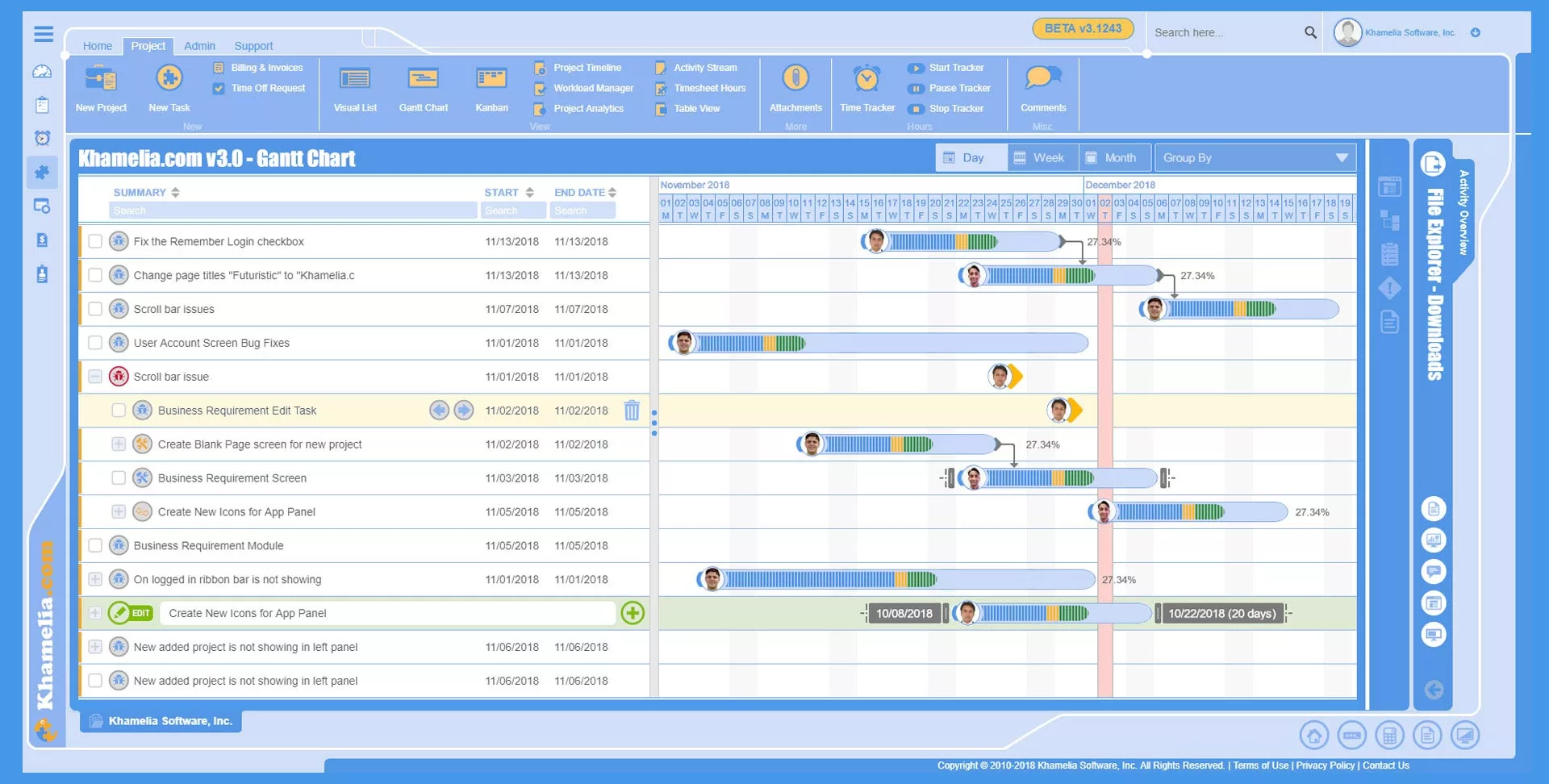 Maximize Efficiency
Khamelia takes the frustration out of project planning, with smart features that allows you to quickly scope and prioritize work so you can increase accuracy and on time delivery.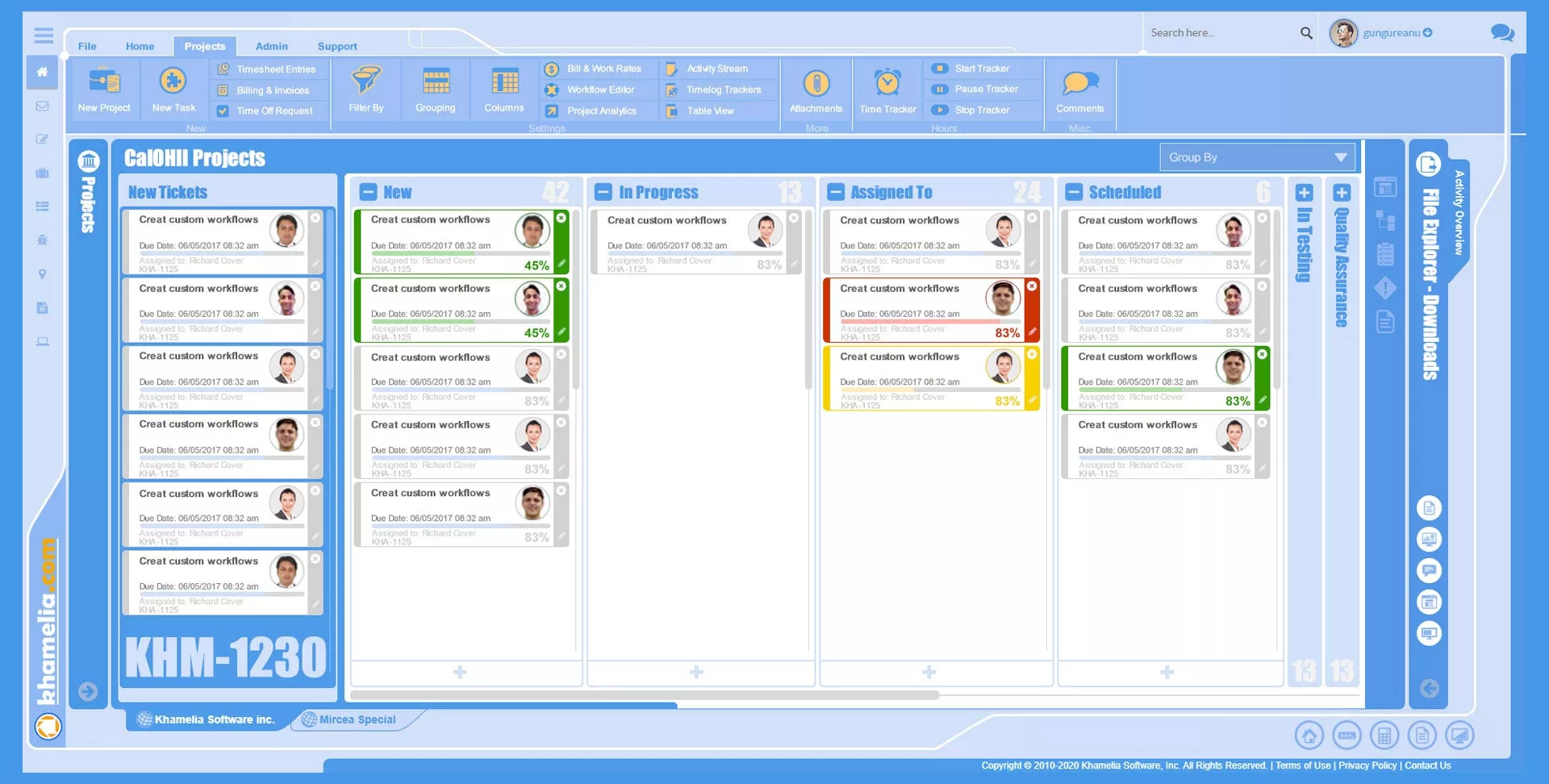 Increase Visibility
Scaling work across an enterprise requires alignment and coordination. It can't be done if teams operate in silos. Khamelia centralizes projects so the right information gets to the right people at the right time.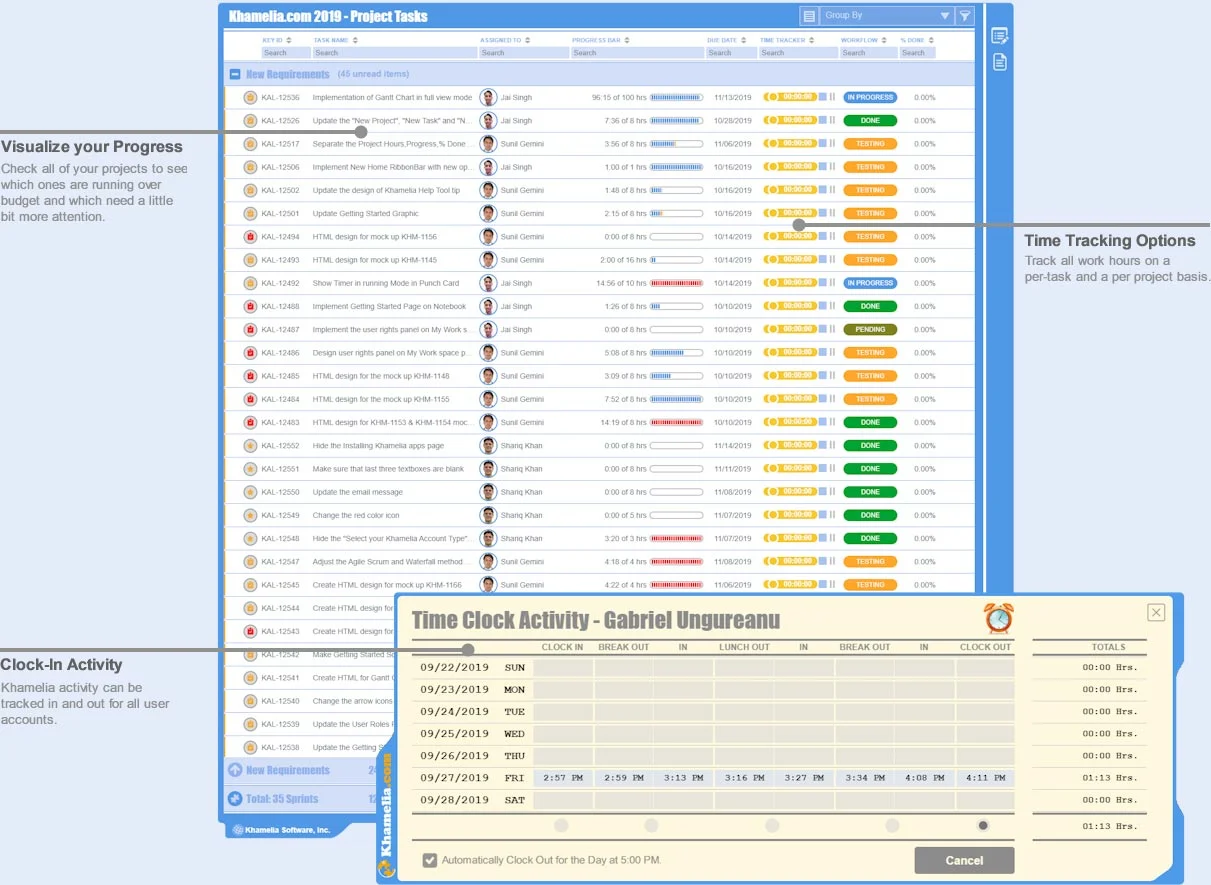 Get a Bird's-Eye View of Your Business with Khamelia Projects.
Khamelia combines project management, intelligent work automation and in-context collaboration so your team can do the right work, their best work and deliver that work faster than ever before.
Deliver Success with Confidence
Identify project requests that boost business value. Build project plans that adapt to the real-world. Visually monitor progress to fix problems before they start.
Maximize Your Human Capital
Optimally allocate resources based on skills and availability. Make pro-active hiring decisions based on future capacity and demand.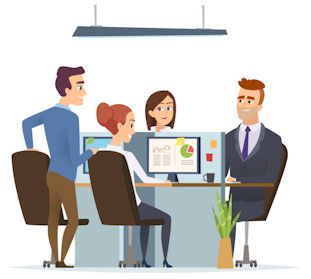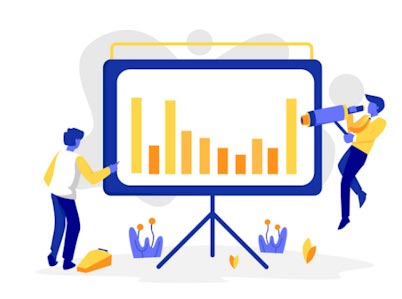 Boost Profits. Improve Margins.
Get automatic cost and revenue estimates from your project plans. Monitor profits in real-time. Stop billing leaks by invoicing your clients without delay.
Come Together. Do More.
Share files, apprise progress and exchange ideas with your team and your clients. With our fully customizable client portal, clients can do a whole lot more.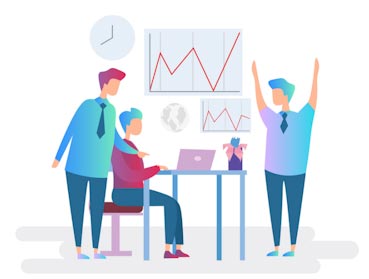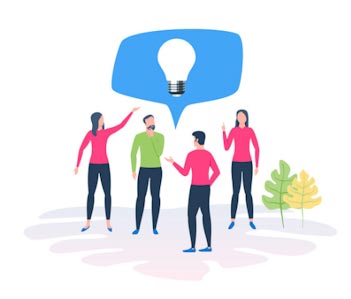 Bring your Business Processes to Life
Customize our prebuilt workflow processes to track issues, bugs, risks, change requests and approvals or create your own unique workflow from scratch.
Your Data. Your Way.
Slice, dice and visualize data your way. Create and share reports that save time and accelerate decision making. Schedule reports directly to your CEO's inbox.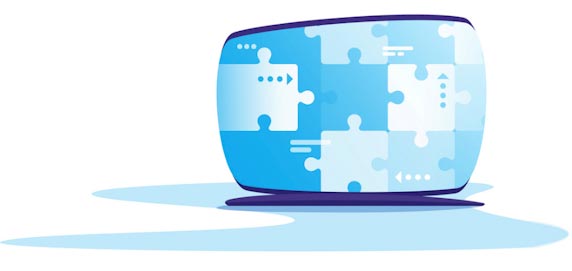 Work Together More Efficiently with Khamelia's Adaptive Business Intelligence
Collaborate directly in the context of any project, task or timesheet for real-time communication.
In addition, share documents, comments and feedback in one central place, mentioning all relevant team users with automatic
notifications on every update. Khamelia makes all of this possible and more...

Scales with Your Team and Across the Organization
Across the hall or across the globe, we have an online business
management solution for your company.
Project Tracking
Organize everything you need to keep track of all your tasks and get them done faster and better with Khamelia
Gantt Chart
Organize everything you need to keep track of all your tasks and get them done faster and better with Khamelia's Gantt Chart
Project Plans
Collaborate on the work and create project plans easily and quickly. Do the right work and deliver it faster than ever before
Collaboration
Use Khamelia and get everyone on the same page and move projects forward quickly, efficiently and with transparency
Workflow Manager
Design custom workflows that map to your processes and set automations so projects run like clockwork
Project Reports
Build insightful reports that unlock data across teams to uncover the next big opportunity in your business
Business Requirements
Centralize and organize all your company's business requirements so you can organize and manage your projects
Chats & Discussions
Khamelia is way more than live chat software; it's an all-in-one software application that offers mission-critical features & functionality
@mentioning
Khamelia does provide the 'mentioned' functionality that allows all users to link a person, place or piece of content within the system
Page Chats
Khamelia provides chat functionality at the page level for real-time messaging that ensures fewer meetings and less internal email messages
Online File Storage
Khamelia does offer scalable, elastic file storage for all users so they can instantly locate, share and secure your vital business files
Send Documents w/ Workflows
Sharing large files and folder is incredibly easy; you can share public links to your files, collaborate on shared folders and shared files
Tasks for Multiple People
Khamelia give users the ability to not only manage multiple projects, but it also give users the ability to assign a single task to multiple people
Task Priorities
Khamelia's priority matrix gives users everything that they need to set tasks priorities in order to succeed through more effective priority management
Tasks Lists
Task lists can really help companies to get and ten to stay organized. Khamelia gives the users the ability to easily create task lists via desktop
Document Collaboration
Make distance immaterial by sharing and collaborating on files with Khamelia's secure business workplace
Task Management
Plan and track all your projects. Collaborate more efficiently with your team and get more done with the Khamelia system
Sub-tasks
Khamelia is a task management system with sub-tasks, checklists and templates. Khamelia offers adaptive sub-task functionality
Team Manager
Khamelia's team manager functionality allows users to manage your team's work, project and tasks so you can keep your team's work on schedule
Time Reports
Track time, import hours to payroll and manage hourly employees with confidence - the system is completely flexible to all your timesheet needs
A revolutionary all-in-one suite to run your entire business. An unprecedented seven integrated applications on one account, with complete administrative control - for a price that will change the way you think about buying software.
Khamelia Works for all Teams in all Industries
Khamelia.com is dedicated to continually improve and enhance functionality and user experience within all Industries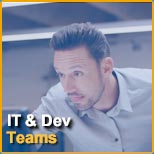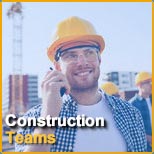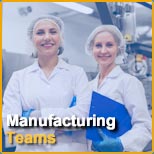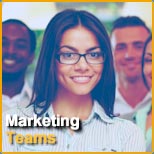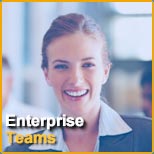 Get the Best Project Management Software for Your Teams
A Powerful Work Framework for the Way You Work Today
Comprehensive web-based project management software to efficiently organize, track, and collaborate all your project management efforts.

Project Management Made Easy
One project management tool for all your teams in one central place.

Increased Productivity & Efficiency
Instantly increase your teams productivity and efficiency to save money.

Customizable & Scalable
Highly flexible & customizable software available online 24/7.

Easily Manage & Track Results
Discover the right online tool that provides full project visibility.

Seamless Integration & API Support
Enhance productivity with our package of fully integrated online applications.

Powerful dashboard & Reports
All the insights, metrics & answers in our dashboards and reports.

Manage Complex Projects
Manage every aspect of complex projects and visualize all your tasks.

Real-Time Data for Your Dashboards
Get critical data in real time with easy-to-configure, widget-based views.

Ideal for Waterfall & Agile Projects
Product launches, sprint planning, regression testing, events and more...
Why pay for dozens of expensive business software packages, when you can have ONE low-priced online solution that does more - lot's more.
Dedicated to Offering Exceptional Customer Support
Our customer support staff provides a high level of responsive support. Contact us through email, chat online, or by phone. It's always a pleasure to interact with our users and hear what you have to say, explain a new feature, and better understand your usage of Khamelia.com.

Khamelia Just Makes Everyone Happy... So Try Khamelia Today for Free!
Instant Sign Up. Cancel Anytime. No Credit Card Required.
Our Privacy Policy describes how we process your personal data.