Network Security and BC/DR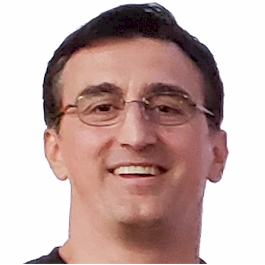 Adrian Bogdan
Updated 12:30 PM PST, Mon Sep 14, 2020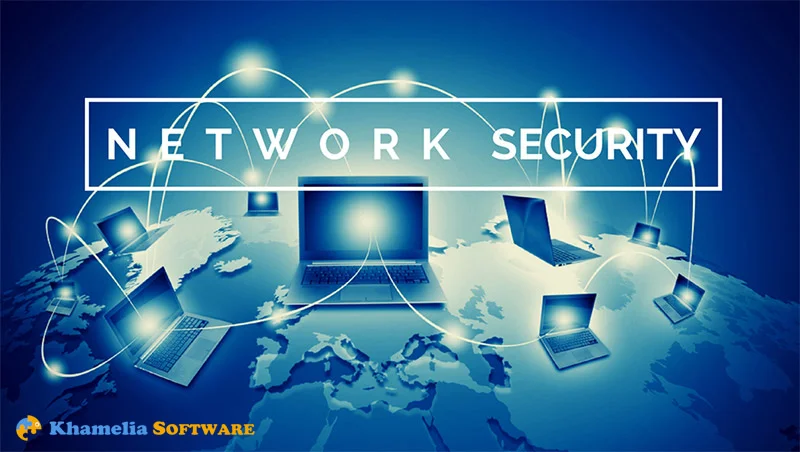 One of the key factors in a product selection process is the product's security and business continuity/disaster recovery (BC/DR) capabilities. These are very important considerations as it does not matter how great a product's features and capabilities are, if it is not secure, it will not be selected. Security, in our day and age, is tantamount in selecting a product. Everybody wants to sleep easy at night, and not have to worry about a breach. Khamelia is highly secured. We selected Microsoft Azure because of its security around its SaaS services. Taking in account the Microsoft Azure security and couple that with our Khamelia security, it is the most secure business software suite offering on the market today.
Khamelia Network & Infrastructure Security, and BC/DR
Data Centers
The Khamelia cloud application is hosted by Microsoft Azure in their highly secure data centers in Silicon Valley Data Center. The Khamelia dedicated servers have a global uptime average of 99.999%+ with Tier 1 Premium Bandwidth.
Data Center Certificates
The Khamelia Azure servers meet the following standards for certification, capability and compliance:
NIST Cybersecurity Framework (CSF) Certified
FedRAMP High Compliant
Framework for Improving Critical Infrastructure Cybersecurity (FICIC) compliant
HITRUST Certification 2019
Microsoft ISO/IEC 27001 certification
HIPAA Compliant
Safe Harbor Certified
Note: Khamelia Software neither collects nor process PHI data from our customers
Data Center Physical Security
The Khamelia servers are secured on Microsoft Azure Data Centers with the following security protocols in place:
24/7/365 Manned Facilities
CCTV Security Cameras Covering Inside, Outside and All Entrances
Site Entrances Require Electronic Perimeter Access Card System
Sites Remotely Monitored By 3rd Party Security Company
Entrances Secured by Mantraps with Interlocking Doors
SSAE-16 Compliant, HIPAA Capable, Safe Harbor Certified
Khamelia Office & Branch Security
The Khamelia offices and branches are very secure. We implemented the best security and access controls at each branch:
State-of-the-art network security provided by NextGen Firewalls from Palo Alto Networks and Sophos for each branch
Removal of CD/DVD drives, USB drives, and other physical access to the Developers' Stations
No cell phones or cameras allowed in the Development Center
Biometrics authentication is used for physical access control at our Development Center
CCTV security cameras at the Development Center
No unsupervised visitation allowed at Headquarters or Development Centers
CCTV and 24/7 alarm system at Headquarters
Regular security and compliance reviews
Cooling System
Multiple Liebert 20, 22, 30 and 45 Ton up flow and down flow AC Units
Standalone HVAC systems that don't allow for large scale failure
Designed for Addition of Air-Side Economization

Receive Khamelia News & Updates
Subscribe Now
By subscribing you agree to our Privacy Policy.
Network Hardware
Redundant Fiber Entrance Expandable to 1,840 Gigabits Per Second
Multiple Redundant Gigabit Ethernet Links to Data Center 1 and Data Center 2
Fully Redundant Cisco 6509 Sup720 and Nexus 7000 Distribution Switches
Redundant Gigabit Ethernet Links to Each Rack Switch
Cisco 4948 48-Port 10/100/1000 Rack Switches
Server Power & Backup
Expandable 13,500 kVA Utility Power Feeds
Multiple ASCO Closed Transition Bypass Isolation Transfer Switches
Multiple N+1 Generac Diesel Generators
Multiple N+1 Power ware 9395 550 kVA UPS systems
Multiple Service Entrance Feeds
Disaster Recovery & Business Continuity
The Khamelia dedicated servers at Microsoft Azure Data Centers offer continuous backup and business continuity. In addition to 24/7/365 onsite security, the servers are monitored 24/7 to assess system health, optimal performance and early detection of problems and have a dedicated immediate response team.
Redundancy
Khamelia has processes that require full redundancy with our network infrastructure, from Tier 1 Premium Bandwidth, to uninterruptible power supplies with redundant battery cabinets, to state-of-the-art environmental conditions and onsite security, the Microsoft Azure Data Centers support all of those redundancy requirements, feature several zones for added redundancy within the region, as well as geographic redundancy for disaster recovery.
Vulnerability Management
Using a combination of manual and automated processes and tools, Khamelia continuously monitors for security threats and has protocols in place to investigate and remediate any vulnerabilities.
Business Continuity Testing
In addition to our disaster recovery plan, Microsoft Azure and its data centers operate with a business continuity plan. That plan calls for regularly testing to ensure network infrastructure and security processes are working according to plan. Our Business Continuity Plan is a comprehensive approach to restoring all systems as quickly as possible in the event of any service interruption.
Firewalls
Khamelia, on Microsoft Azure, has secured data in several ways, including the implementation and regular management of system firewalls. Engineers regularly apply tests to the firewall to ensure operability and compliance with the latest threats to cyber security. In addition, our servers are built with full redundancy in order to secure data in the event of any impacts.
Essential Business Tools

Adaptive Business Intelligence
www.khamelia.com
Khamelia Just Makes Everyone Happy... So Try Khamelia Today for Free!
Instant Sign Up. Cancel Anytime. No Credit Card Required.
Our Privacy Policy describes how we process your personal data.