Cost Reduction with Khamelia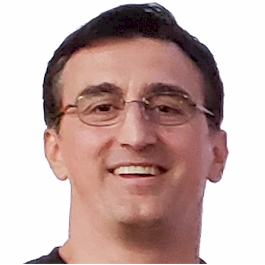 Adrian Bogdan
Updated 1:00 PM PST, Tue August 11, 2020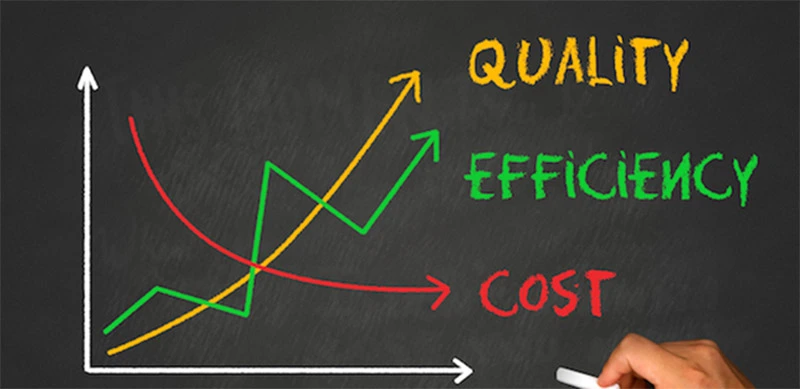 "Companies today have to use software business tools from many disparate vendors in order to conduct their day-to-day operations. This setup is costly, introduces compounded technical challenges that IT departments have to struggle with, and constrains the growth and profitability of the business." --Adrian Bogdan, COO
It is well known that it is cheaper for a company to pick a suite of software products from one manufacturer than an assortment of products from many manufacturers. That is a very good reason that Microsoft is the office software company in the world, starting with their first 32-bit version of MS Office 95. On July 10, 2012, Softpedia reported that Office was being used by over a billion people worldwide. We took a page from Microsoft's strategy, and we developed the Khamelia Adaptive Business Suite, a SaaS/cloud software suite on the Microsoft Azure cloud. The Khamelia suite sits on our own proprietary .NET framework, which enables us to add software products ad infinitum.
Today, the suite is offers:
Project Management
Task Management
Document Management
Time Tracking
Timesheets
Portfolio Management
Requirements Tracking

and more...
And coming soon:
Mobile Apps

(very soon)

Invoicing

(very soon)

Customer Relationship Management
Organizational Change Management
Again, because of the advanced framework platform, we can develop and support lots of applications. We will only grow from here, so that means our customers will only benefit more with time.
Cost reductions with Khamelia comes in many ways:
Software License Costs
Security Costs
Training Costs
Maintenance and Support Costs
BC/DR Costs
Backups and Data Recovery Costs
Administrative Costs
Software Costs
The Khamelia Suite offers core business software in one package, for one monthly cost. Here are some competitors' cost for their stand-alone software offer:
Business System
Monthly License Cost

(average)

Project Management
$32.19
Timesheet Tracking
$10.90
Invoice Management
$39.95
CRM
$49.00
As you can see, the more software systems a company needs, the higher the monthly costs per user.
Security Costs
Each stand-alone system has its own security needs, irrelevant if it is on a cloud or on premise. For example, most of our competitors' software is written in an open-source scripting language, which tend to come with significant security holes than a system like Khamelia that is written purely on .NET. Security costs come in various ways:
Firewall requirements
Patching requirements
Vulnerability scans limitations (SAST & DAST)
CASB and other cloud security requirements
The Security Analyst and network security appliances have to learn the behavior of each stand-alone system's network traffic and other patterns.
Khamelia Business Suite resides on the most secure cloud in the world, Microsoft Azure. We scan our software regularly, and address findings immediately. Khamelia can also be installed on a customer's private cloud, inside the customer's perimeter.

Receive Khamelia News & Updates
Subscribe Now
By subscribing you agree to our Privacy Policy.
Training Costs
The more stand-alone disparate systems a company purchases, the higher the training costs on the workforce. This is not only for the current workforce, but also onboarding costs. And lets not forget the periodical refresher training needs. The training requirements often offer a barrier of employing the best, just because they might not know a particular system.
Khamelia has been built to be very intuitive. It is easy to use, and we provide training videos and Help at every step of the way, so absorption by the customer's workforce is much easier and faster. Khamelia has the same look-and-feel throughout, and many ways to reach our Help Center.
Maintenance and Support Costs
As the number of systems in the environment multiply, the harder and more expensive it is to support them and keep them running. Some systems require a lot more maintenance than others. This creates a lot of stress and frustrations for the support teams.
Khamelia has gone through extensive Quality Assurance. We are employing 3rd party vendors to conduct quality checks on the Khamelia software. We understand how important it is for a company to trust the quality and performance of our software and setup.
BC/DR, Backups and Data Recovery
Business continuity and disaster recovery (BC/DR) programs at each company can be intense and costly. Having the ability to trust your computing environment was a big part of decision making on what to buy, and in what technology to invest. BC/DR cost reduction is one of the big reasons companies are moving to the cloud, to SaaS platforms. Khamelia resides on the best cloud in the world, Microsoft Azure. With Khamelia, BC/DR is assured.
Khamelia conducts backups and we can do data restores in a very reasonable time. Once a customer informs us of what data they want restored, Khamelia can work with Microsoft Azure and get the data restored.
Administrative Costs
Khamelia keeps administrative costs to a minimum. Instead of having multiple systems Administrators, who have to maintain user access and data confidentiality for many systems, with Khamelia, it requires only one. While Khamelia has great access control, the customer can easily learn how to implement access at various levels including Workspace, Team, and Project levels.
Essential Business Tools

Adaptive Business Intelligence
www.khamelia.com
Khamelia Just Makes Everyone Happy... So Try Khamelia Today for Free!
Instant Sign Up. Cancel Anytime. No Credit Card Required.
Our Privacy Policy describes how we process your personal data.