Information Technology Environment Complexity Reduction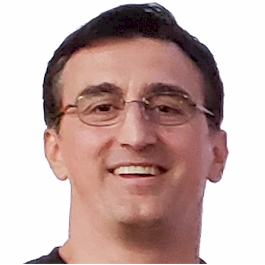 Adrian Bogdan
Updated 5:00 PM PST, Mon August 10, 2020
Every Information Technology department's goal is to reduce the complexity in its technical environment. As a former Project Manager (PM) in IT, one of my responsibilities was to implement new technologies as needed for business support, and one of the main questions was, "what kind of complexity will this technology introduce, and what can we do to minimize it?"
Complexity in an IT environment starts with the need to support many various business requirements. Every department in a company, from Human Resources to Sales and Marketing, has its own technical needs, and those needs are mostly the responsibility of IT.
Some of these complexities are:
Organizational Change Management
Reduction in Technical Complexity
Administrative Requirements
Security Needs
Organizational Change Management
Every time a new technology is introduced into a company, the Project Manager and Management have to take in consideration Organizational Change Management (OCM). People do not like change, and as we get older, we resist change even more. Change for people equates pain, even if the change is for the better. Management has to take this in consideration when selecting a technology to introduce as new, or as a replacement for an older technology.
Questions to ask:
What training is required for this new technology?
How well will the workforce and the users take to this new technology?
What does the absorption rate look like?
When will this technology expire and we have to go through OCM again?
At Khamelia we took all these questions in consideration as we built the product. Khamelia has an extensive Help Center that can assist with training. The product has been built to be very intuitive. Once the users become familiarized, they will have no problem navigating between the various Khamelia products. It all becomes seamless.
Reduction in Technical Complexity
Khamelia will greatly reduce complexity in the technical environment. It will do this in many ways including:
Applications reduction
Hardware reduction
Applications Reduction
Khamelia offers today Four Products in One. We offer Project Management, Document Management, Time Tracking, and Timesheets. Because of our framework, we can offer a lot more products in the future. Soon we will offer Invoicing and Customer Relationship Management (CRM).
This means that the IT department will have to support a lot less applications in the future if the company implements the Khamelia Adaptive Business Suite.
Hardware Reduction
The Khamelia Suite resides on Microsoft Azure, the most secure and robust cloud in the world. A user can access Khamelia from anywhere: home, work, coffee, and Hawaii. That means the IT department can get rid of its servers and other hardware. That greatly reduces costs not only from not having to buy new hardware, but also in hardware maintenance costs.

Receive Khamelia News & Updates
Subscribe Now
By subscribing you agree to our Privacy Policy.
Administrative Requirements Reduction
Most business systems, by nature, have a high degree of complexity. They have to in order to support a business, especially enterprise level businesses. That means Administration needs come in multiple forms including:
Operational Administrators
Technical Administrators
Operational Administrators
Due to the complexity of business systems, normally there is one or more persons that are considered Operational Administrators or Super Users. These people are expected to know the product inside-out and be able to assist other users in the product's implementation and regular use. The more business-level systems an environment has, the more Operational Administrators will be required.
With Khamelia this need is greatly reduced. Khamelia is very intuitive, and since the training is at one's fingertips, the need for a Super User is reduced.
Technical Administrators
Every technical system, especially those that are located on the customer's premise, will require a Technical Administrator that will need to understand how the hardware and software operates. These Admins need to do system updates, security patching, and understand how the system needs to be configured for to ensure security and optimization. Since Khamelia resides on a cloud (SaaS), this need is greatly reduced. Often, this Technical Administrator position is reassigned to another role or position since Khamelia is supported by the Microsoft Azure team.
Security Needs Reduction
A lot of business systems, especially older ones, introduce a high security risk to the environment. Network equipment, such as switches and routers, have to have special configurations to ensure proper traffic management, and this can introduce security gaps in the network. It makes it very hard for enterprise networks to be segmentized. Also, let's not forget the perimeter, some of these systems require special firewall (FW) settings, and often do not play well with the more advanced perimeter security appliances such as Intrusion Prevention Systems (IPS).
Since Khamelia resides on Microsoft Azure and it is strictly an HTTPS software, it has very few FW settings requirements, if any. Also, if a client wants to have Khamelia on their own private cloud, inside the company perimeter, that is a possibility as well.
Essential Business Tools

Adaptive Business Intelligence
www.khamelia.com
Khamelia Just Makes Everyone Happy... So Try Khamelia Today for Free!
Instant Sign Up. Cancel Anytime. No Credit Card Required.
Our Privacy Policy describes how we process your personal data.