Adaptive Invoicing Management... The Better Way to Do all Your Invoices
Create professional and elegant looking estimates and invoices in any language or currency
in a matter of seconds and easily deliver them to your clients.
Manage Billing & Team Productivity with Simplified Invoice Management
Invoicing has never been easier. Explore customizable invoicing templates. It's simple and it's free.
See why so many small businesses love Khamelia.com
Everything You've Invoiced, at a Glance...
Get a bird's-eye view of all the invoices you've created and zero in on any open invoices you need to follow up on. The invoice graph gives you an overview of your revenue for the year, and the filters let you report on a particular client or timeframe.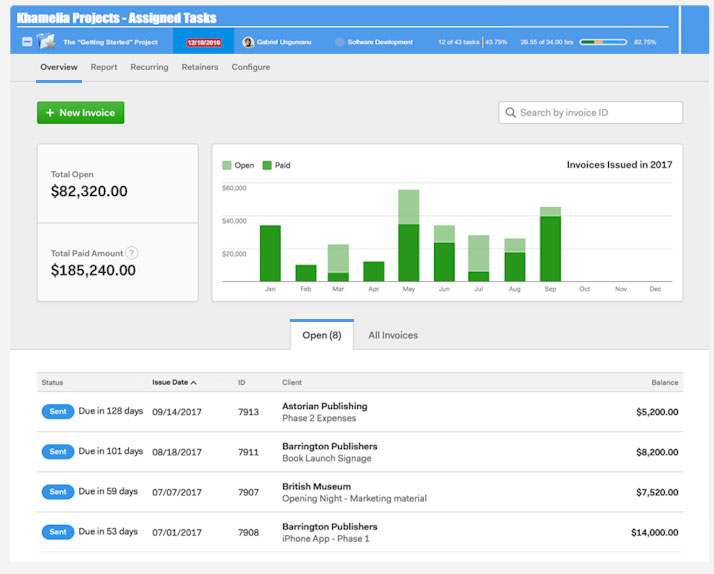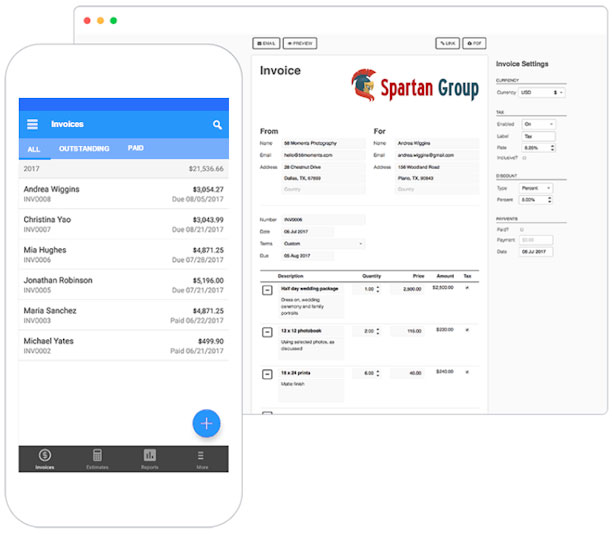 Access Securely from any Device, Anywhere
Do your invoicing wherever suits you - on your phone, tablet, or computer. Your account is always connected and your invoices, clients and settings are saved securely to our system. Never lose business because of lost data. You're free to switch phones or devices any time.
Customize Your Invoice - Capture Every Detail that Your Business Needs.
Craft your invoice to look both professional and beautiful. Rename labels, arrange columns, create custom fields and fine tune placements to make your invoice perfect. You can edit our existing stock templates or create new ones to suit your needs.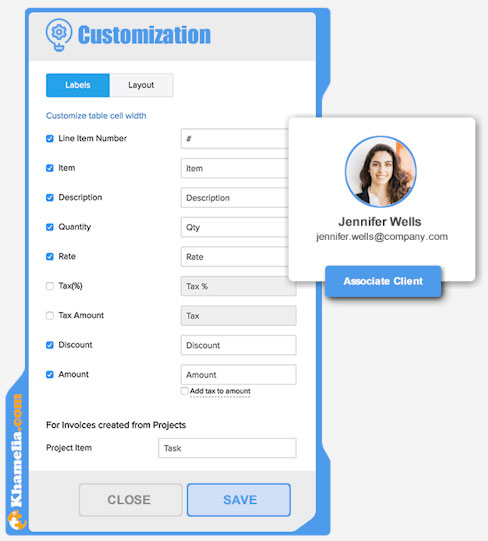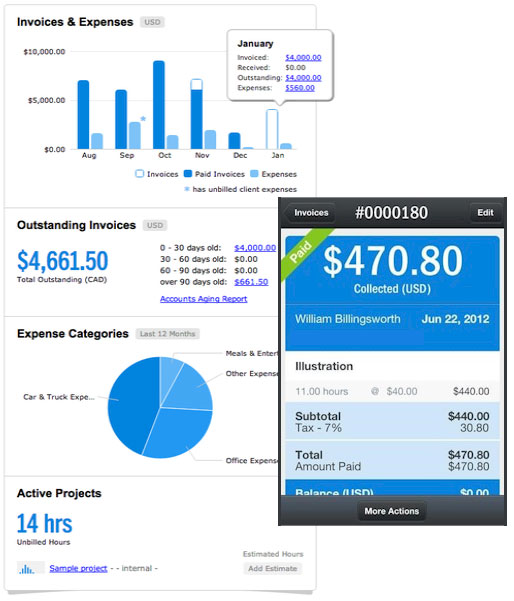 Worry No More - Khamelia Has You Covered...
With Khamelia, it's easy to send professional quotes, track time & expenses, manage clients, manage products and services, send invoices and accept online payments!
Khamelia Works for all Teams in all Industries
Khamelia.com is dedicated to continually improve and enhance functionality and user experience within all Industries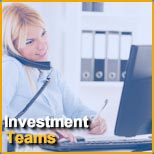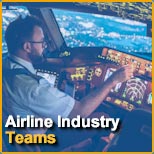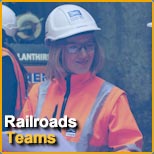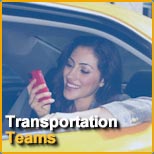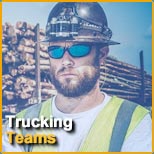 Get the Best Project Management Software for Your Teams
The Ultimate List of Online Invoice Management Tools
Take invoice management and collaboration to new heights with a wide range of easy to use and powerful features
Khamelia.com has everything your teams need. See all our features in this list
Online Invoice Generator
No need to track down your customers. Make beautiful invoices with one click and then email them out so that you can get paid fast with Khamelia invoices!
Customizable Templates
Khamelia lets you quickly make invoices with our attractive invoice template that are fully customizable straight from your web browser.
Instant Notification
Keep everyone informed by using email notification. Khamelia automatically sends to a pre-set list of recipients when certain conditions are met.
Expense Reports
Turn receipts into expense entries automatically. Group them together and submit an online expense report with a single click.
Project Budgets
Use Khamelia to plan and manage project budgets. Real-Time insights, tighter control. Drive cash flow by automating project budgets.
Expense Approval
Khamelia expense approval software turns lengthy, tedious paper-based approval processes into one-click, online approvals.
Expense Tracking
Expense tracking does just what its name suggests and lets you record all of your personal and business expenses.
Easy & Flexible Invoicing
Khamelia allows your customers to view outstanding invoices, process payments online, and make full or partial payments on single or multiple invoices.
Create Estimates
Create accurate cost estimates in less time and increase user's real-time insights. Create and Collaborate all the estimates quickly and easily.
Saved Invoice Items
Khamelia makes invoicing even easier, since it allows you to save your invoice items one time so that they can be used at anytime later on.
Create Invoices Instantly
Creating invoices has never been easier with Khamelia. Now you have the ability to instantly create invoices - one click and you're done.
Automate Your Workflow
Now you can create workflows or edit your existing workflows so that an invoice is automatically generated, saved and sent out for approval.
Invoice Branding
Khamelia makes branding your invoices super fast and easy. Simply upload your company's logo and change the invoice coloring scheme and your done.
Manage Multiple Businesses
Regardless of how many businesses you have, with Khamelia you can manage all your businesses with one account.
Track all Expenses
Khamelia gives you the ability to track all the expenses that you want. Whether you want to track all of the expenses related to your projects or not - Khamelia can do it.
Manage Bills
Khamelia allows gives you the ability to manage and track all your bills and then use it's invoicing features to automatically pay your bills.
Invoicing Dashboard
At one glance, you'll be able to instantly track and monitor all of your invoicing activity. Khamelia's dashboards are easy to setup and use.
Automated Reports
Get all the reports that you need from Khamelia right now. Creating reports and then automating them has never been any easier.
Khamelia Software - One SaaS Solution for your Entire Business...
A revolutionary all-in-one suite to run your entire business. An unprecedented seven integrated applications on one account, with complete administrative control - for a price that will change the way you think about buying software.
A Powerful Work Framework for the Way You Work Today
Comprehensive web-based project management software
to efficiently organize, track, and collaborate your project management efforts.

Project Management Made Easy
One project management tool for all your teams in one central place.

Increased Productivity & Efficiency
Instantly increase your teams productivity and efficiency to save money.

Customizable & Scalable
Highly flexible & customizable software available online 24/7.

Easily Manage & Track Results
Discover the right online tool that provides full project visibility.

Seamless Integration & API Support
Enhance productivity with our package of fully integrated online applications.

Powerful dashboard & Reports
All the insights, metrics & answers in our dashboards and reports.

Manage Complex Projects
Manage every aspect of complex projects and visualize all your tasks.

Real-Time Data for Your Dashboards
Get critical data in real time with easy-to-configure, widget-based views.

Ideal for Waterfall & Agile Projects
Product launches, sprint planning, regression testing, events and more...
Why pay for dozens of expensive business software packages, when you can have ONE low-priced online solution that does more - lot's more.
Dedicated to Offering Exceptional Customer Support
Our customer support staff provides a high level of responsive support. Contact us through email, chat online, or by phone. It's always a pleasure to interact with our users and hear what you have to say, explain a new feature, and better understand your usage of Khamelia.com.